Training for Adoption Competency (TAC)
A Partnership to Bring you the Best!
Right Turn® is proud to partner with Lutheran Family Services of Nebraska to offer Training for Adoption Competency (TAC).  The Center for Adoption Support and Education (C.A.S.E.) in conjunction with the generous support of the Dave Thomas Foundation for Adoption, has awarded Lutheran Family Services of Nebraska funding to provide TAC – a training for clinicians/mental health professionals that has been shown to be effective in developing adoption-competent mental health practice.
About TAC
Created by C.A.S.E. in the mid 2000s, the Training for Adoption Competency (TAC) was created to build and strengthen adoption competency in mental health communities across the United States. TAC is designed to increase families' and individuals' access to adoption competent mental health professionals and to improve the well-being of adopted children and youth and their families.
TAC is an assessment-based certificate accreditation program and is the only accredited adoption competency training program in the country. It is also a national, comprehensive, evidence-informed training program for professionals in the social work, mental health and child welfare fields. C.A.S.E. also serves as a national resource for foster/adoptive families and professionals through its training, publications, and consultations.
TAC is a rigorously evaluated, competency-based training curriculum developed in collaboration with national experts in the field of child welfare, adoption andmental health. TAC consists of a 72-hour, 12-session (1 online, 11 in-person) program including 6 monthly group clinical case consultations.
More information about C.A.S.E. can be found at www.adoptionsupport.org
The Development of TAC?
Research shows that children with traumatic experiences of abuse, neglect and abandonment, and challenging behavioral and emotional responses are at greater risk of presenting with adjustment problems within their adoptive families. These children's emotional issues are often complex, and adoptive parents often identify these issues as the primary contributors to family stressors post-adoption. Access to adoption-competent mental health services is a critical factor in the outcomes for these children and their adoptive families and the success of their adoptions. Studies show, however, that adoptive families face significant challenges in finding quality mental health services provided by therapists who are knowledgeable about the effects of pre-adoption experiences on children's intellectual and social functioning, children's ability to form attachments to their adoptive families, and children's overall development in light of early abuse and neglect and foster care placements.
One gap and barrier that has been identified repeatedly in the course of Right Turn's work, and in adoption work across the country, is the lack of access to adoption competent mental health providers. Those who have successfully graduated from TAC can be found on C.A.S.E.'s website. Please feel free to contact them to determine whether a TAC trained provider may be a good match for your family.
The Impact of TAC
TAC changes a broad spectrum of clinical practices that address core issues in adoption more directly and appropriately and produce better outcomes for adoptive families and other members of the adoption kinship network.
TAC has strengthened the capacity of agencies and organizations to effectively support adoptive families throughout the long-term process of adoption.
TAC has increased access to highly trained, adoption-competent clinicians for families in at least 16 states across the nation.
Benefits for Clinicians
Gain an in-depth understanding of core adoption issues and current clinical tools and evidence-based approaches
Develop advanced skills through clinical case consultation from experts
Develop a clinical specialty in high demand by a growing number of families
Earn CEUs to fulfill professional development requirements

Thanks to the dedicated and expert work of former Right Turn employees, Nebraska's community of adoption-competent mental health professionals is growing to benefit the state's adopted children and their adoptive and birth families. These former employees/TAC trainers were featured on the C.A.S.E. website! Read what they had to say.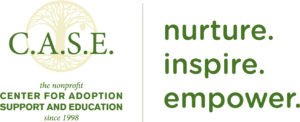 We are pleased to offer Nebraska's next Training for Adoption Competency (TAC ) program in Grand Island, starting February of 2021! Click here to learn more and to register.
To learn more about TAC please contact Stacy Varouh or call 402.889.8366.